FIND A PRODUCT
COMPRESSED AIR FILTERS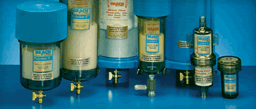 Beach Filters are highly efficient point-of-use filters, removing oil, moisture, vapors, and particulate left in the air or picked up in the air line. When a Beach Filter is installed at or near the point-of-use, no additional filters are needed afterward.
BREATHERS
Beach Breathers are available in three different models – Standard disposable breathers for general use, Extreme Duty and Extended Duty for marine, mining and construction equipment, and Rebuildable Steel breathers for larger systems,  – and are being successfully used in thousands of diverse applications worldwide.
View ProductsGET A FREE BREATHER>>LITERATURE >>CASE STUDIES >>
OIL FILTRATION
Beach contamination control solutions include FluidGuard® Filter Carts which are used to perform off-line filtration, oil transfer, topping off reservoirs or pulling a clean sample. They offer the best balance of value, quality, and performance. Most importantly they are completely customizable and easy to order.
MOISTURE CONTROL
Beach offers two solutions for keeping products clean and dry. Safe, non-toxic Sta-Dri® and Container Dri® II desiccants absorb moisture from the air, preventing rust, mildew and corrosion during storage and shipping. Sta-Dri® and Container Dri® II ensure your products arrive without water damage or spoilage.
WHO WE ARE
With over 65 years of service and quality, Beach Filter Products, Inc offers a full line of compressed air filters, hygroscopic reservoir/tank breather filters, oil filter carts and moisture control products, through 100 distributors and over 500 sales people.
Mission Statement:
Beach Filters provides industry with solutions for keeping industrial compressed air, lubricants and storage spaces clean and dry. We offer top quality products and 24 hour service through global distributors to all manufacturing segments, but especially aerospace.
LEARN MORE >>
Announcing an FDA Compliant T-line series for Point-of-use applications in Food and Flavor Processing plants!
FDA Compliant gaskets and seals
Revised assembly procedure
No change in specifications
Filter models F-T20CF, F-T40CF, and F-T60CF are available in clay, silica gel, activated carbon, or any custom desiccant.
Learn more about how we've helped our clients…